Introduction to The Art of Candle Magic
Capture Ur Vision (CUV) candles are empowered with the magic of the Psalms. These candles are designed to move energy as you use your CUV Package. (Visit our Capture Ur Vision tab for more information). No, the candles are not required to be used with the CUV package, but they assist in awakening your imagination when you burn them while watching your story on selected days identified in your order.
We are not in the candle business. IDream Magus prepares our candles for explicit distribution by Dream Catch Publishing. The IDream Magus interprets dreams and uses the power of the Psalms with the light of candles during interpretations.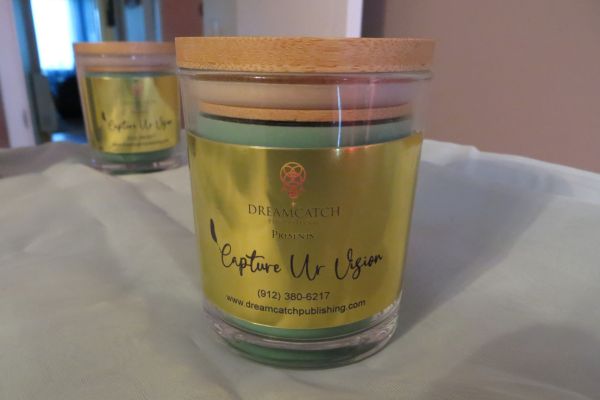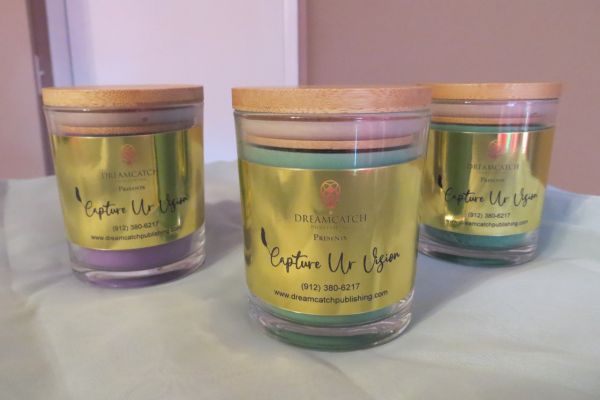 The Biblical Book of Psalms has long been deemed a book of personal power, and Divine Names and words of power are hidden within the passages, as in all sacred writings. Psalms have long been used to improve conditions in life, according to techniques handed down throughout the ages. And while some would have you believe that practicing these techniques is an offense, we know that the Psalms were given for the benefit of humankind. Even Eleanor Roosevelt said, "It is better to light a candle than curse the darkness." The sacred scripture in Psalms 18:28 also says, "For thou wilt light my candle: the Lord my God will enlighten my darkness." God uses your hands to light the candle, so allow your hand to light up the candle, your mind to meditate on the appropriate Psalm, and permit the Infinite intelligence to objectify your desires in the earthly realm for you to enjoy.
As mentioned, we are not in the candle business; therefore, our candles are for those who appreciate the art of candle-making. They are not for everyone. However, if you are led to have your innermost desires, dreams, and wishes realized in your world, consider the CUV package along with our powerful candles. The candles are made to order for, but not limited to, the following:
Overcome Depression
Experience Great Joy
Abundance, Wealth, and Success
Help In Court Cases
Attract Love and Friendship
Banish Marriage Problems
Bring About Good Fortune
Bring Prosperity and Money into Your Life,
And much more …
Your candle order comes complete with instructions, including the right day and time to burn them. You will receive the appropriate Psalm in which you should meditate depending on your desired intent and birth sign. Your candle will also arrive in a color suitable for your set intention.
Complete a "Contact Us" form. In the description, indicate the service you are interested in and the best time to schedule a 15-minute chat. We believe personal connections allow energy to flow more fluently. We realize that we live in a time when most people conduct business online without personal interaction, it may seem unusual for a company to desire to speak with you, but this is how we conduct business. We believe that good business starts with building relationships. This is one of the reasons we stated up front that this is not for everyone. However, if you believe our candles' benefits are for you or someone you love, contact us today.